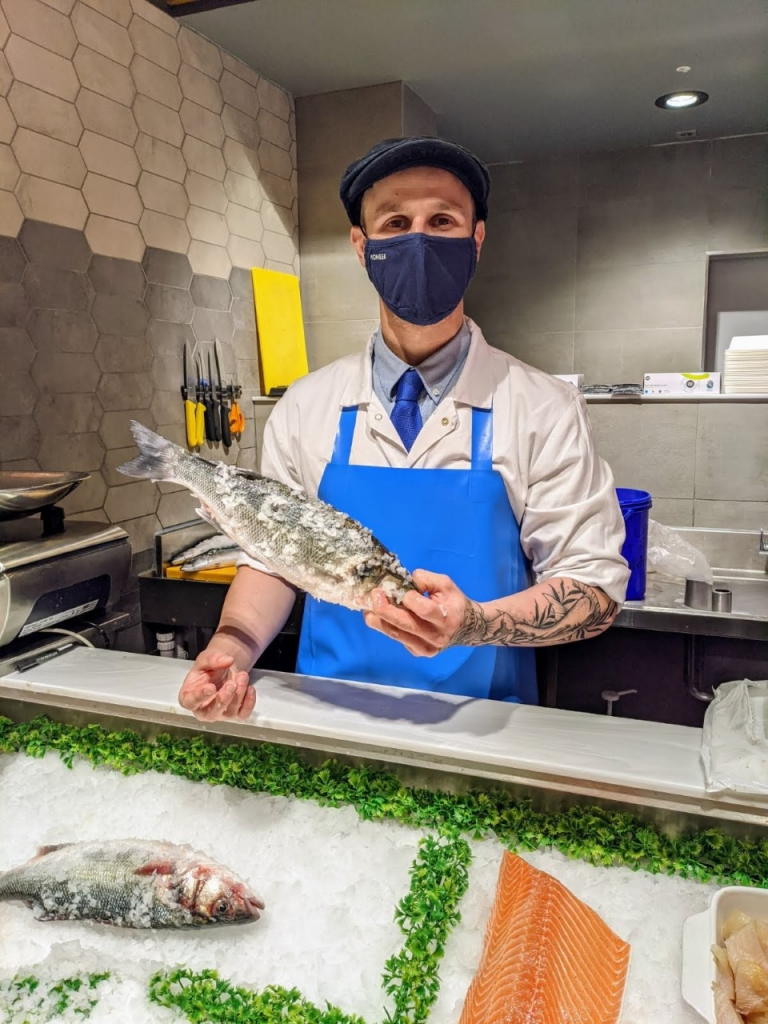 Accredited Fishmongers:
| | | |
| --- | --- | --- |
| Hayden Cutting | Advanced Fishmonger | June 2021 |
I started out in this wonderful profession just under 10 years ago, in this time I've had the privilege to meet and work alongside some hugely passionate and inspirational people, some of whom I would not be a fishmonger today had they not inspired me to start on this journey. I've also had the fantastic chance to take part in the British Fishcraft championships on two occasions, going toe to toe with the country's/worlds best. It's is an amazing experience just to watch never mind taking part, and I also get to work with the best fish and shellfish on the planet every single day! What's not to love?

I absolutely love what I do, I don't see it as a job it's more like a paid hobby, every day there is something new to learn and see, it's a constant evolution/journey of learning and adapting what I do, in search of improvement and the ever so elusive perfect fillet .

You'll find me plying my trade for the wonderful Bells fishmongers in Carlisle, Cumbria, selling the fishes, washing the dishes and all over social media spreading fishy banter and cod awful jokes In the Plaice to be.