MFS Young Fishmonger Award
The Young Fishmonger Award rewards young people who have made outstanding contribution to the fishmonger trade. Combining technical knowledge with passion for the industry and commitment to sustainable and responsible sourcing, applicants must demonstrate both their knife skills and their support for the trade.
The award recognises that both seafood preparation and customer service skills are key to high quality fishmongering. The Young Fishmonger Award is open to all fishmongers under the age of 25 who are employed within the sector.
The 2019 award was presented to Jordan Keig, from Robinson's, the Isle of Man, at the MFS Awards ceremony on the 3rd of June. The winner was selected by a combination of a public vote and a panel of certified Master Fishmongers.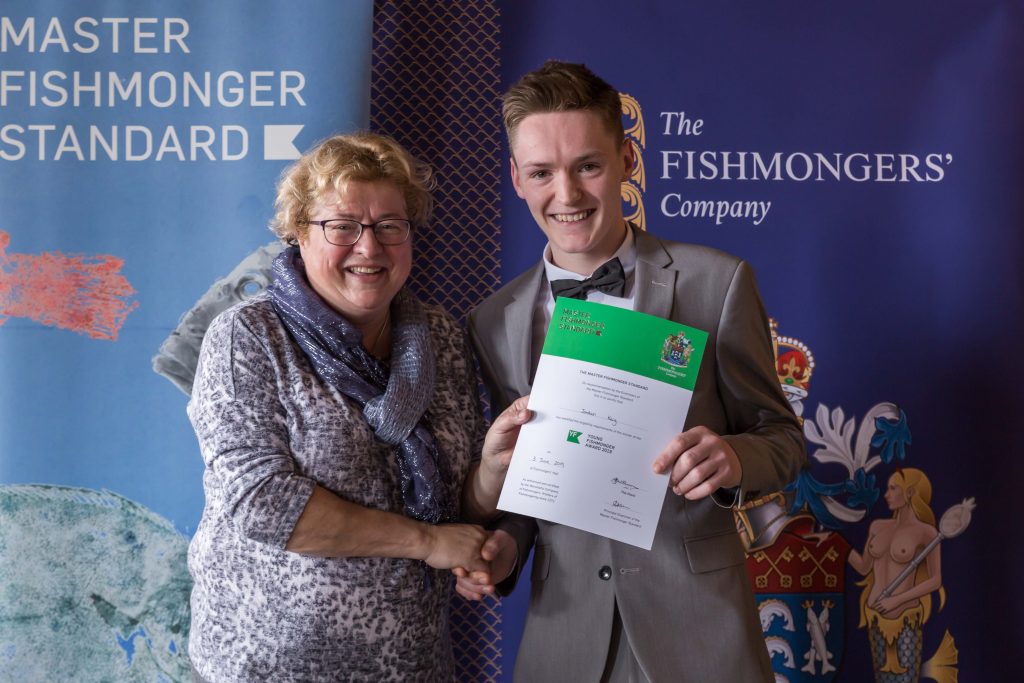 You can watch his entry below: