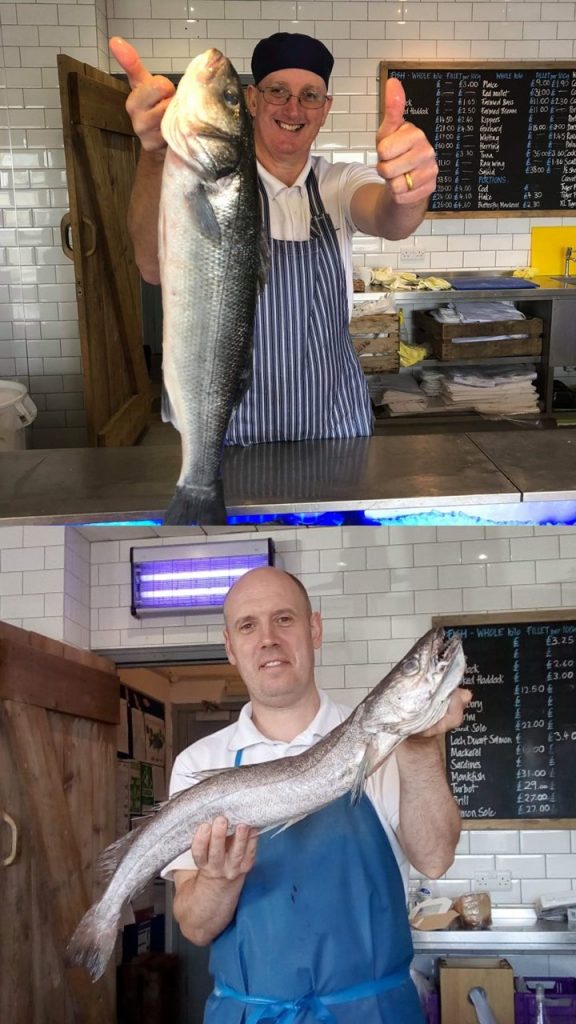 Accredited Fishmongers:
| | | |
| --- | --- | --- |
| Robert Thompson | Advanced Fishmonger | July 2019 |
| James Gray | Recognised Fishmonger | September 2019 |
Robert was a commercial fishermen for 32 years before changing career 5 years ago to become a fishmonger. Passionate about all things fish, from catching, selling and providing excellent customer service with a wealth of experience, he is very proud to be recognised as an Advanced Fishmonger on the Master Fishmonger Standard."

"James has been a mad keen sea angler from his own boats for about 25 years, before deciding to turn his passion for fish into a career about three years ago. He loves sourcing the best rod and line caught day boat fish, which they are lucky to have on the quayside Padstow.