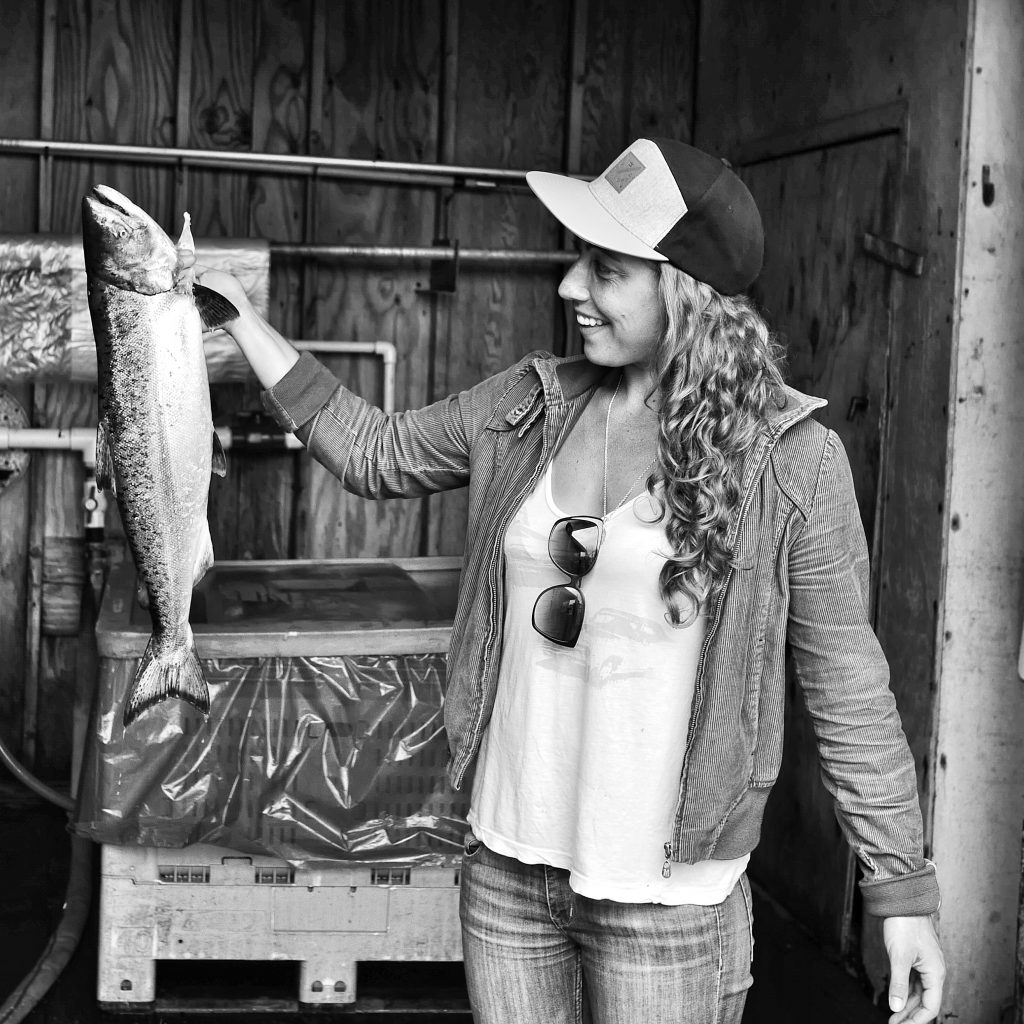 Accredited Fishmongers:
| | | |
| --- | --- | --- |
| Theresa Douthwright | Recognised Fishmonger | June 2018 |
Theresa co-founded SoleShare, London's first fish box scheme. She fell in love with fish back in her native Canada where she worked in the marine sciences and trained as a scientific diver. She spent several years at sea carrying out ecological surveys of fish and marine biodiversity. She set up SoleShare to promote more environmentally responsible fishing methods and to improve access to sustainable fish.